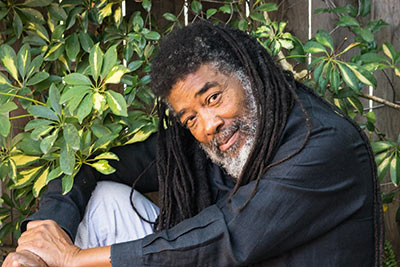 INSPIRATION, A UNIQUE SOLITARY MOMENT
"the creative musician delivers an expression or musical thought at the very instant that the idea is [inspired] conceived. the artist must have the ability to instantaneously organize sound, silence and rhythm into structure and form with the whole of his or [and] her creative intelligence."
"the total life experience is drawn from including the faculties of right reasoning and the make-up of the artist´s psychological and physiological profile."
"all of these factors will determine what is actually being expressed at the moment of [inspiration]conception/and creating."
From notes (8 pieces): source a new world music: creative music, 1973, New Haven, CT.
...
Inspiration is the event of authenticity, which brings an influx of new information and creates new memory. It is a solitary moment that exists prior to creating a musical work or an art-object. It occurs before the artist begins to think about or reflect on the essential elements of a new work.
It´s a moment that is a quiet fire, filled with an energetic spark that lights up a ritualistic space that might be imaged as a thin layer of particles touching the core of creation where within a split second the artist experiences a fresh acquisition of new information which must be transferred into an art-object.
Inspirational energy carries no weight nor reveals any resistant motion.
Before the artist is inspired that moment is already present inside of him and her and it is felt and known. Otherwise, there can be no artist or art.
What is that and where does it come from?
It´s the untraceable unseen inspiration recognized as coming from everywhere and from within everything that is known and unknown.
It´s the seed and sight of pure awareness experienced and realized without interference.
Inspiration is close to light in nature but different, the former being the "object" discovered and the latter being the light that exposes the "object."
It´s a pure seed, a splendor of awareness experienced and realized directly and only witnessed by the person in the present moment.
In creative art making and other performative art activities, the Inspirational moment is unique. It brings a code of new information, and a dream/discovery energy at play.
The artist engraves with that inspired material which is essential to the art-object and its vitality as a work of art.
Next, transferring that energy into a creative form.
And the practice and shaping of the information into an art-object.
Afterwards conditioning the score for public exhibition through preparation, an individual act, rehearsal, the re-hearing and putting into place the musical properties as conceived; and the performance and recording.
These stages are defined as reflection, meditation, research-based and realization.
Think of the art-object and ensemble as performance.
All art practices are performative.
Writing, painting, oratory, dancing, composing/performing and listening.
New Haven, Connecticut, March 21, 2022
Wadada Leo Smith
...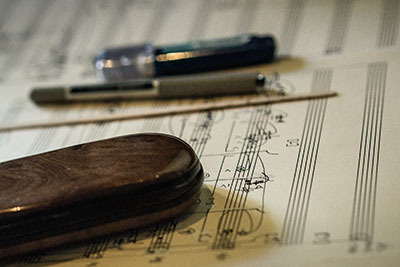 REFLECTIONS ON THE STRING QUARTETS
In 1965, I started what was to become a fascinating journey in my research and the practice of writing string quartet music.
I heard Ornette Coleman´s (1930-2015) music for string quartet performed and recorded at Town Hall in 1965; the six string quartets of Bela Bartok (1881-1945) and the six late string quartets of Ludwig van Beethoven (1770-1827).
I listened to Claude Debussy´s (1862-1918) String Quartet in G minor; John Lewis´ (1920-2001) music for string quartet; Anton Webern´s (1883-1945) 1938 string quartet.
In 2013, I started listening to the string quartets of Dmitri Shostakovich (1906-1975); all 15 of his works are a reservoir collection of great string quartet music.
Delta Blues masters B.B. King, (1925-2015), Howlin´ Wolf (1910-1976), Muddy Waters (1913-1983) and John Lee Hooker (1917-2001) have all had a major impact on my writing for strings, both as composers and as electric guitarists.
Composers Scott Joplin (1868-1917), William G. Still (1895-1978), Florence Price (1887-1953), Thomas J. Anderson (1928-), Ulysses Kay (1917-1995), Hale Smith (1925-2009), George Walker (1922-2018), Tania León (1943-), Olly Wilson (1937-2018) and Alvin Singleton (1940-) have been important as creative artists and for their courage and will to thrive in a concert music environment that, at the time, was mostly hostile in response to their compositional art.
It is because of these composers and composer-performers and their music that I cannot complete a composition unless I find its emotional range or the emotional identity in the music.
My compositions for string quartet have four periods. The 12 recorded string quartets consist of three periods: four string quartets composed from 1965 -2001; four string quartets from 2005-2011; and four string quartets from 1987-2019.
Compositions from the fourth period are yet to be recorded. It´s a collection of three string quartets - Nos. 13, 14 and 15 - music correspondent to the 13th,14th and 15th Constitutional Amendments passed during President Abraham Lincoln´s term in office.
The string quartet form and my ensembles have been major vehicles through which I have experimented with musical composition and philosophical ideas about performance and score. The ensemble as a unit required developing a language with the opportunity to apply research and dreaming-practice to reshape the terms in each new work I envisioned.
My aspiration was to create a body of music that is expressive and that also explores the African American experience in the United States of America. My music is not a historical account. I intend that my inspiration seeks a physiological and cultural reality.
I therefore construct a music that relies on non-traditional components and concepts that allows a shared responsibility for the horizontal flow of the music, including the creative ability to reshape recurrences of musical moments both with interpretations and expressions, to introduce new and different languages into a single work and use that language as a form of expansion and not as a development.
The create symbol is a command that allows the ensemble or the individual to investigate and explore both known and unknown musical materials in the music performance of the scores, and Ankhrasmation symbolic language scores.
Most of the pitched music events in the score have been reduced to long, short sonic relationships and are not metered or time-based events, and speed and mobility are an individual and collective act. A notion of invisible evolutionary forms and inspiration permeate the ritualized space.
New Haven, Connecticut, March 29, 2022
Wadada Leo Smith
...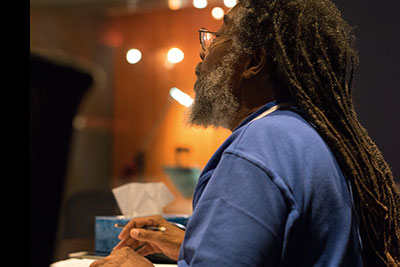 WADADA LEO SMITH: STRING QUARTETS Nos. 1-12
Be here. Right away. It´s urgent that we convene and think and listen. That we rehearse alongside the higher frequencies, above the bar, the staff, the page. Our habits of assemblyare in need of renewal and we protect it by enacting it. We have fifty-four years of exquisite grace to consider. Let´s begin that which can only ever be a beginning.
Breath, rarified. Hold on. Antiblackness and medical neglect, malfeasance, fear, and enclosure take us away. I´ve always said the human being is the greatest threat to earth.Ten years ago they took our child in Florida; ten days ago, off that same coast, they stopped looking for thirty-nine missing brethren. Exhale. Find that something holding you up, holding you together. But inhale, too. Announce it as a start, one that is collective—one that means "Go." All together. During the first two months of the shutdown in 2020 I noticed a remarkable thing happened: The earth began to live again, water became pure, berries that people hadn´t seen for a long time began to pop up, and everything began to revitalize itself again, and that was happiness for me.
The strike of the violin moves us separately and as a unit, traveling towards something that we, perhaps, feel more than we understand, and that´s okay. It may even be right, for to feel together in this time is as revolutionary an assertion of beingness as we might imagine under the circumstances. Tight spaces; close sounds, bows near enough to touch, moving in perfect sync against the terms of this order, which is nothing if not dangerous. Then smoothed out, extended strokes of ocean´s edge awaiting the arrival of additional forms. Marronage systems of counter-mapping compose a lateral ledger against the ship´s manifest. Be bold enough to bow overboard.
A chase is underway and it´s furious, physical and figurative in its pursuit of something real. Or, perhaps, the running is away from something equally as real. In search of—joy, the Black Fantastic, something at some time called "home"—might dually be considered away from and toward, the push and pull, each demanding movement alongside the elements and histories that pace our steps. Slower here—lamplight to the sky—now quickquickquick. Move in color. We´ve not forgotten that they wrote operas with their backs, for feet and flowers, firsts for the uninitiated but inestimable for the rest. We know these things they carry and create, voices pitched and pointed like an arrow or saturated with spells.
Think with me, if you will, about other pursuits toward something that we want to have, but without possession. Those things that are cared for, considered, and made without all those things everybody has inherited. Release them. Up. Pluck. Pop. Scratch. Sirens and deep glissandos; a non-plagal meditation on what it is. A greeting and a goodbye. Fiddling techniques and sliding the pitch, propelling us past one another only to be reminded that the land can be unforgiving. Not all movements are easy, not all passersby safe. And then the harp, the harp! A fellow traveler who treads lightly but assuredly. Are you awake now? What has the world told you? And then four become more and we ask again: What did they tell you? Do you believe them?
I do. One chided, "Be deliberate. Cut fast but deep." Another held gravity in her hands. She never put it down. The third, a mountain, pulls measures apart, bar from bar, allowing all to escape into the morning. Boil. Tremble. Build. Show us again that the blues aren´t what we´ve been sold. Names are missing—remember, they often end in vowels—and their sounds fall like dandelion parachutes wherever the winds or trains blow. Breaking apart only to be reconstituted better and stronger, collaboratively decomposing in composition of impossible, which is to say more liberated, ends. If we know, then something must be learned and something must be done. So play. Invent a world fine and full, one of letters and myths and noise. Sing the names Ulysses, Louis, and Sarah, all of whom orbit a single note of infinite degree and duration. They come back and walk amongst us on occasion. May we be open enough to receive them.
New York City, February 7, 2022
Shana L. Redmond
Italics reference thought from Manolo Callahan, Fred Moten, Wadada Leo Smith, Elleza Kelley, Richard Iton, Aretha Franklin and James Baldwin.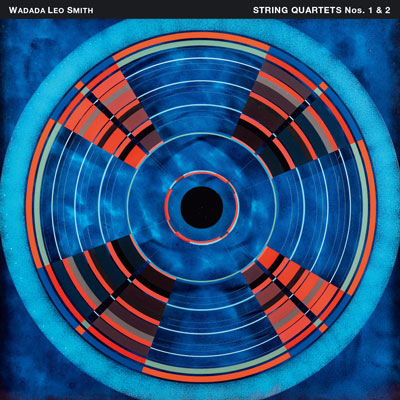 DISC 1
String Quartet No. 1 (1965-1982)
Movement 1 "Ulysses Simpson Kay (1917-1995)"
Movement 2 "Thomas Jefferson Anderson, Jr. (1928- )"
Movement 3 "Hale Smith (1925-2009)"
Movement 4 "George Theophilus Walker (1922-2018)"
String Quartet No. 2 (1969-1980)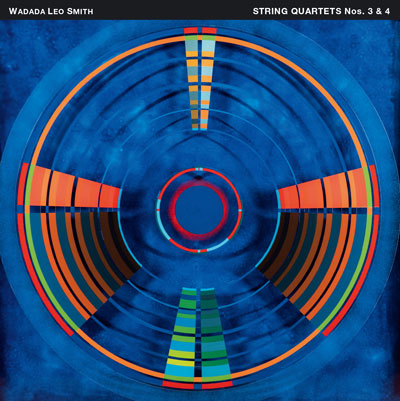 DISC 2
String Quartet No. 3 "Black Church: A First World Gathering of the Spirit" (1995)
Movement 1
Movement 2
String Quartet No. 4 (1987-2001)
Movement 1
Movement 2
Movement 3
Movement 4
Movement 5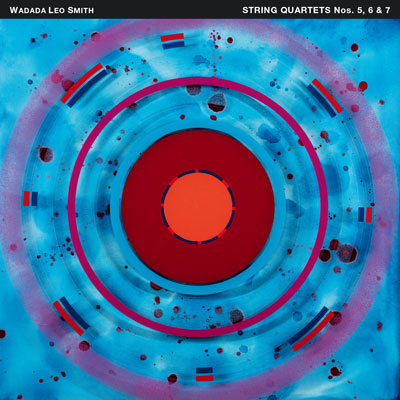 DISC 3
String Quartet No. 5 "In the Diaspora - Earthquakes and Sunrise Missions (Dedicated to Haki R. Madhubuti)" (2005)
String Quartet No. 6 "Taif: Prayer in the Garden of the Hijaz" (2007)
String Quartet No. 7 "Ten Thousand Ceveus Peruvianus Amemevical (In Remembrance of Dorothy Ann Stone)" (2011)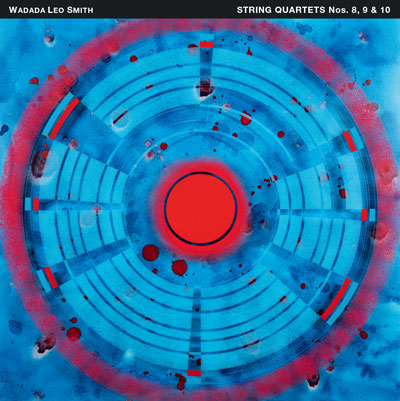 DISC 4
String Quartet No. 8 "Opuntia Humifusa" (2011)
String Quartet No. 9 (2001-2015)
Movement 1 Ma Rainey
Movement 2 Marian Anderson
String Quartet No. 10 "Angela Davis: Into the Morning Sunlight" (2007-2016)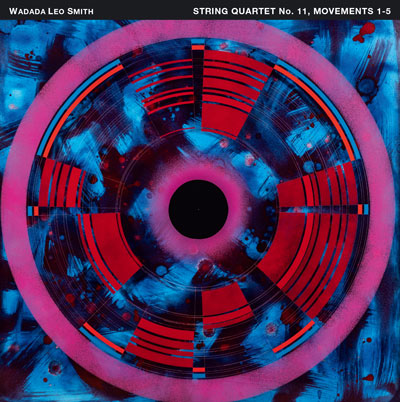 DISC 5
String Quartet No. 11 (1975-2019)
Movement 1 "Shaikh Cerno Boka"
Movement 2 "Louis Armstrong (1901-1971)"
Movement 3 "Sarah Bell Brown-Smith (1920-1994)"
Movement 4 "Kashala Kiom Smith"
Movement 5 "At the Heart´s Core, Knowledge (For UCLA Music Library)"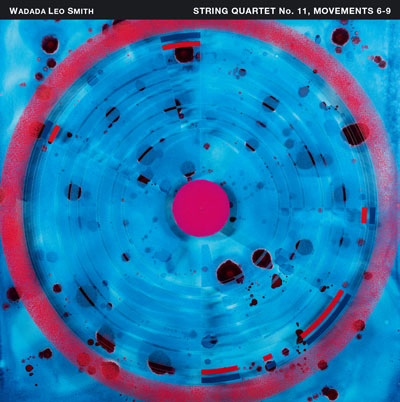 DISC 6
String Quartet No. 11 (1975-2019)
Movement 6 "Sarhanna Kabell Smith"
Movement 7 "Bessie Smith (1894-1937)"
Movement 8 "Alvin Singleton (1940- )"
Movement 9 "Red Autumn´s Gold (For Lucius G. Smith)"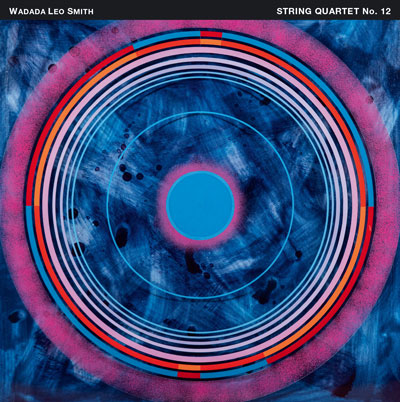 DISC 7
String Quartet No. 12 (2016-2018)
Movement 1 "Billie Holiday (1915-1959)"
Movement 2 "Pacifica"