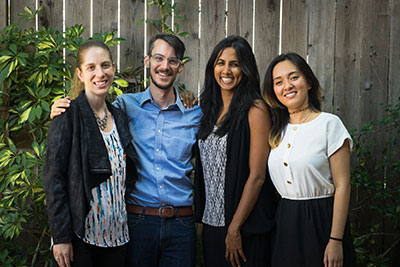 REDKORAL QUARTET
The origins of RedKoral Quartet go back to Wadada Leo Smith´s tenure at CalArts in 1994-2013. All but one member of the quartet came within Smith´s orbit at CalArts where they were students and/or teachers.
RedKoral Quartet participated in the recording of Smith´s Ten Freedom Summers in 2011 and has since been an integral part of live performances of this major work. The quartet was also part of the public performances and recording of Wadada Leo Smith´s "Rosa Parks: Pure Love. An Oratorio of Seven Songs" (TUM CD 053) in 1916-18 and has performed live several of Smith´s string quartets.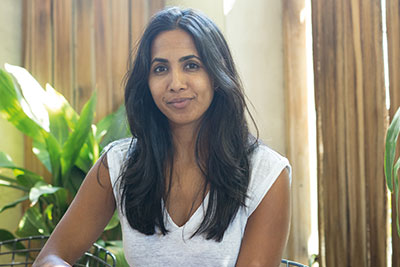 Shalini Vijayan is an established performer and collaborator on both the West and the East Coast of the United States. Vijayan was a founding member and Principal Second Violin of Kristjan Jarvi's Absolute Ensemble, having recorded several albums with them including the Grammy Award nominee, Absolution, in 2001.
Vijayan was a founding member of the Lyris Quartet in Los Angeles. Vijayan performed for over a decade with Southwest Chamber Music and can be heard on their Grammy Award nominated Complete Chamber Works of Carlos Chávez, Vol. 3. She has been a featured soloist with the Los Angeles Master Chorale in Chinary Ung´s "Spiral XII" and Tan Dun´s "Water Passion," including performances at the Ravinia Festival. Recently, she joined Brightwork New Music, an acclaimed LA ensemble.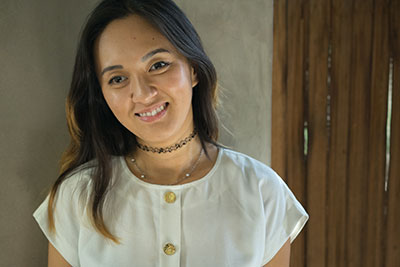 Mona Tian is a member of the Grammy Award nominated chamber ensemble Wild Up and has performed extensively for Broadway musicals. She has toured nationally as concertmaster with Tony Award winning best musical Dear Evan Hansen.
Tian has performed with a wide range of artists and ensembles, such as Sarah Chang, Martha Graham Dance Company, LA Opera and International Contemporary Ensemble, and can be heard on recordings with Kronos Quartet, the New York Philharmonic and The Industry opera company as well as soundtracks for various films and television shows, such as House of Cards, Dear White People and The Great as well as the Transformers film series.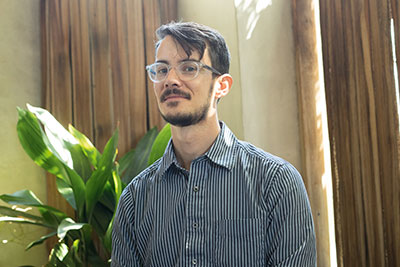 Andrew McIntosh is a Los Angeles-based composer, violinist, violist, and baroque violinist who serves on the faculty of the California Institute of the Arts (CalArts) and performs frequently as a recitalist, recording artist and chamber musician, focusing on early and modern repertoire.
McIntosh´s recent commissions include works for the Los Angeles Philharmonic, The Industry opera company, Calder Quartet, Yarn/Wire and violinists Marco Fusi, Movses Pogossian and Ilya Gringolts.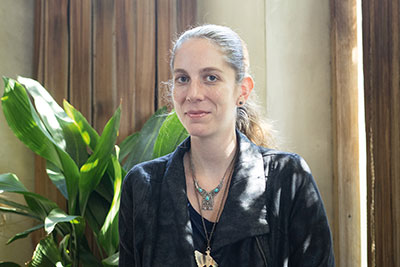 Ashley Walters maintains a uniquely diverse career performing music that blurs the boundaries between classical, avant-garde and jazz, breaking new ground in repertoire with microtonality, extended techniques, alternative tunings and improvisation.
As a solo artist, Walters has been the dedicatee of significant additions to the cello repertoire and has appeared on concert series and venues throughout the United States. Walters´ debut solo album, Sweet Anxiety, was released in 2017 and features works by Luciano Berio, Nicholas Deyoe, Andrew McIntosh, Wolfgang von Schweinitz and Wadada Leo Smith.
As a chamber musician, Walters is a founding member of the Formalist Quartet that has toured in the United States and internationally. Walters joined Wadada Leo Smith´s Golden Quintet in 2016, participating in the recording of America´s National Parks that same year.
Lorenz Gamma has a varied career as soloist, recitalist, chamber musician and teacher. As co-leader of the Amar Quartet he won the Millennium Award at the London International String Quartet Competition and has since then performed in many important chamber music venues in London, Paris, New York, Zurich, Geneva, Munich, Cologne and many other cities. He also served as principal of the Zurich Opera Orchestra and has performed as a soloist in over 20 different concertos. As a chamber musician, Gamma has performed string quartets by over 60 composers, the greater part of the standard chamber literature of over 80 composers, and he has collaborated with musicians such as Heinz Holliger, Paul Katz and Joseph Silverstein, among many others.
Adrianne Pope is a violinist and artist based in Los Angeles. As a chamber musician and promoter of new music, she is a member of the Grammy Award nominated new music collective Wild Up and a founding member of Aperture Duo with violist Linnea Powell. In addition to her chamber music projects, Pope is a tenured member of the Hollywood Bowl Orchestra, where she has played with legendary artists such as Diana Ross, Violent Femmes, Earth, Wind & Fire, Randy Newman, Kool & The Gang and Cyndi Lauper, as well as an active freelance musician for film and television.
Linnea Powell enjoys a multifaceted career as a freelance violist in the Los Angeles area, performing regularly as an orchestral, chamber, pit and studio musician. An avid interpreter of new chamber music, Powell is a member of the Grammy Award nominated ensemble Wild Up and has recorded and performed with WasteLAnd, Jacaranda, and the Salastina Music Society. As a cofounder of Aperture Duo with violinist Adrianne Pope, Powell actively commissions and performs new works for the violin and viola from both emerging and from established composers.
THE SOLOISTS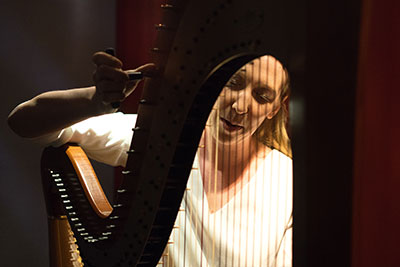 Alison Bjorkedal. was born and raised in Kennewick, Washington State. She earned her Master´s and Doctorate degrees from the USC Thornton School of Music. Bjorekedal received her Bachelor of Music degree from the University of Oregon.
Bjorkedal is a passionate ambassador for the harp, with a focus on new music. She is a Grammy Award winning musician, who performs, records and teaches in the greater Los Angeles area.
As an advocate for contemporary music, Bjorkedal´s notable chamber music performances include the world premieres of William Kraft's "Encounters XII" for harp and percussion, Anne LeBaron's "HSING" for solo harp and "Some Things Should Not Move" for soprano, flute, harp and double bass as well as Wadada Leo Smith's "Ten Freedom Summers."
In the studio and on stage, Bjorkedal has performed with a number of world-renowned artists, including Sia, Madonna, Nate Ruess, Kid Cudi, Il Divo, Idina Menzel, Salaam Remi, Mary J. Blige, Adrian Younge and Ali Shaheed Muhammed, among others. She has also recorded for a number of motion picture and television productions.
Bjorkedal is a member of Southwest Chamber Music, Golden State Pops Orchestraand MUSE/IQUE. She has also performed with the San Diego Symphony, Pasadena Symphony/Pops Orchestra, Long Beach Symphony, Long Beach Opera, Opera Santa Barbara and wildUP, among others.
Bjorkedal is on faculty at California Institute of the Arts (CalArts), Pasadena City College, and the Claremont Colleges.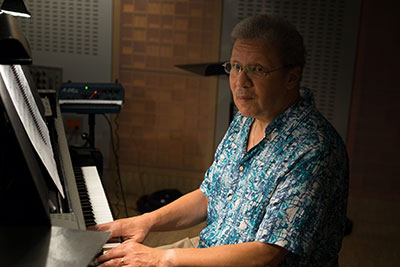 Anthony Davis (b. 1951) was born in Paterson, New Jersey. He has a degree from Yale University (1975) and has taught at Yale and Harvard Universities.
While studying at Yale, Davis came into contact with Wadada Leo Smith and many of the young musicians working with Smith in the New Haven area around that time. Davis participated in two of Smith´s important early recordings (Reflectativity in 1974 and Song Of Humanity in 1976) as a member of his New Dalta Akhri ensemble and their collaborations have continued ever since. In the late 1970s and early1980s, Davis also performed and recorded with Barry Altschul, Ray Anderson, Anthony Braxton, Marion Brown, Chico Freeman, Jay Hoggard, Leroy Jenkins, Oliver Lake, George E. Lewis and David Murray, among others.
During this period, Davis started recording under his own name beginning with the solo piano album Past Lives and two quartet recordings (Song For The New World and Of Blues And Dreams) in 1978. Davis also began working with flutist James Newton, who became a frequent collaborator, and formed a highly acclaimed octet called Epistēmē (Epistēmē in 1981).
Today, Davis is particularly known for his operas that have often explored people and events from African-American history. These include "X, The Life and Times of Malcolm X" that premiered in 1985/86 and has been followed by "Under the Double Moon" in 1989, "Tania" in 1992, "Amistad" in 1997, "Wakonda´s Dream" in 2007, "Lilith" in 2009, "Lear on the 2nd Floor" in 2012 and, most recently, "The Central Park Five" in 2019, which won Davis the Pulitzer Prize for Music in 2020. Davis has also composed a number of orchestral works, including a piano concerto ("Wayang V" in 1984), violin concerto ("Maps" in 1988) and clarinet concerto ("You Have The Right To Remain Silent" in 2007).
Parallel to his work on large-scale projects, Davis has continued to work as a solo artist and with smaller ensembles. Davis was one of the original members of Wadada Leo Smith´s Golden Quartet (with Malachi Favors Maghostut and Jack DeJohnette; Golden Quartet in 2000 and The Year of the Elephant in 2002) and also participated in performances and performances of two of Smith´s recent major works (Ten Freedom Summers in 2012 and America´s National Parks in 2016)
Davis is a Distinguished Professor of Music at the University of California, San Diego, having joined the department in 1996.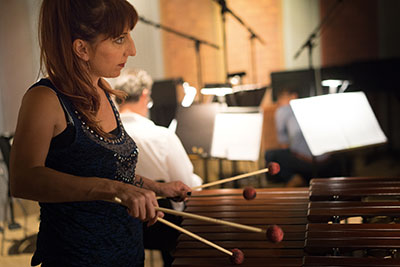 Lynn Vartan began performing as a child in Fresno, California. She received her bachelor of arts degree at California State University, Northridge, in 1997 and her master's degree from the University of Southern California in 2000. Vartan specializes in solo percussion, concert marimba and orchestral percussion as well as Brazilian, Afro-Cuban and African hand percussion.
As a new music percussionist, Vartan has worked with Michael Colgrass, Vinny Golia, Arthur Jarvinen, Ursula Oppens, Joan Tower, Glen Velez, Xtet, James Newton, Chinary Ung, the Hilliard Ensemble, the Tambuco Percussion Ensembleand Southwest Chamber Music. She has commissioned and/or performed countless new works for percussion by composers such as Donald Crockett, William Kraft, Steve Hoey, Veronika Krausas, Erica Muhl, Arthur Jarvinen, Sean Heim, Jeff Holmes, Keith Bradshaw and Shaun Naidoo.
As a recital soloist, Vartan has been featured in the Green Umbrella Series and the Different Trains Series of the Los Angeles Philharmonic, at universities in residence all over the United States and on the Music at the Court Series in Pasadena, California, where she produced her own solo percussion concerts.
As a concerto soloist, Vartan has performed with various orchestras including the Hubei Opera and Dance Company of Wuhan, China, the Sierra Wind Symphony, the Helena Symphony Orchestra, the Orchestra of Southern Utah and Southwest Chamber Music. She has premiered new concertos by both American and Chinese composers and her work has been featured on numerous recordings.
A devoted ensemble musician, Vartan has been actively involved with Southwest Chamber Music, the violin/percussion duo 61/4, which she founded with Shalini Vijayan, the duo percussion group Exacta with Miguel Gonzalez and Duo LinLynn with percussionist Wei Chen Lin. In addition to her role as Director of Percussion at Southern Utah University, Vartan is also the Director of the A.P.E.X. Events Series at Southern Utah University and hosts the weekly podcast The A.P.E.X. Hour.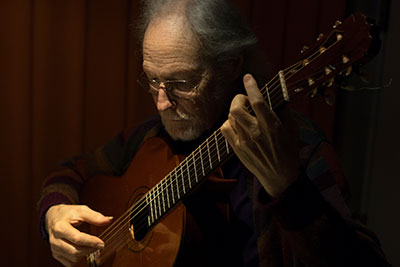 Stuart Fox received his Bachelors and Masters degrees in Musicology from the University of Southern California. A student of Pepe and Angel Romero and José Tomás, he was the first classical guitarist to receive a Fulbright Scholarship to study in Europe. Fox plays nylon string, electric and MIDI guitars as well as Renaissance and Baroque lutes and theorbo.
Fox is a specialist in the interpretation of early music on original instruments. He has performed on lute and theorbo withMusica Pacifica, The Philharmonia Baroque Orchestra, the New Albion Ensemble, the Early Music Ensemble of Los Angeles, the Long Beach Opera, the New York City Opera, the Los Angeles Philharmonic and the Los Angeles Master Chorale.
Fox is also a leading specialist in the performance of contemporary music and received a two-year fellowship in 1970 to work in experimental music with composer Lukas Foss at the Center for the Creative and Performing Arts in Buffalo, New York.
Fox has worked professionally for over 50 years in every area of musical performance. He performs as a soloist and has performed and recorded with the Los Angeles Philharmonic, the Los Angeles Chamber Orchestra and Southwest Chamber Music. He does phonograph, motion picture and television recordings and performs chamber music in Southern California. He has performed extensively on the Monday Evening Concerts, the Ojai Festival and the Green Umbrella Concerts and as a guest with many of the nation´s leading contemporary music ensembles.
Previously, Wadada Leo Smith wrote for Fox a three-movement guitar solo "Bardsdale" that Fox recorded as part of a recording of Smith´s compositions by Southwest Chamber Music for the Composer Portrait Series in 2000. Smith also wrote a solo version of his composition "Ten Thousand Cereus Peruvianus" for Fox.
Fox was Director of the California Institute of the Arts (CalArts) Guitar Program from 1973 to 2020 and is now Professor Emeritas.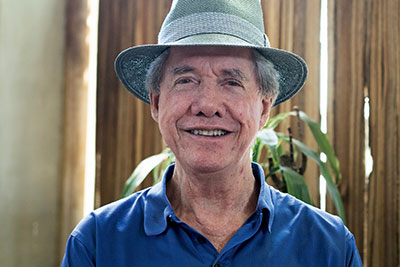 Thomas Buckner grew up in Westchester County, New York, and, after a period in California, has lived in New York City since 1983. He is a baritone specializing in the performance of contemporary classical music and improvised music. In his work, he utilizes a wide range of non-traditional vocal techniques.
For more than 40 years, Buckner has dedicated himself to the world of new and improvised music. In collaboration with a host of prominent composers and improvisers, Buckner continues to commission and perform numerous chamber works, orchestral pieces and song cycles as well as to engage in improvisation, electronic construction and multi-media theater pieces. He has collaborated with a host of new music luminaries, including Muhal Richard Abrams, Gustavo Aguilar, Robert Ashley, Borah Bergman, Jerome Cooper, Noah Creshevsky, David Darling, Tom Hamilton, Earl Howard, Leroy Jenkins, Bun Ching Lam, Annea Lockwood, Alvin Lucier, Roscoe Mitchell, Phill Niblock, Gerald Oshita, Wadada Leo Smith, Morton Subotnick, Chinary Ung and Christian Wolff, among many others. More than 70 composers have created works for him.
Buckner has appeared at Lincoln Center and Carnegie Hall in New York City, the Herbst Theatre in San Francisco, the Art Institute of Chicago, the Berlin Spring Festival, the Edinburg Festival, the Huddersfield Contemporary Music Festival, the Prague Spring Festival and the Angelica Festival of Bologna. For the past three decades, he has curated the Interpretations series in New York City,
Buckner has participated in over 50 recordings, including as a leader (Full Spectrum Voice in 1991, Sign Of The Times in 1994, Inner Journey in 1998, Contexts in 2005, New Music For Baritone And Chamber Ensemble in 2007 and His Tone Of Voice in 2017) and in collaboration with Roscoe Mitchell (New Music For Woodwinds And Voice in 1981, Space: Improvisations in 1984, First Meeting in 1995 and 8 O´Clock: Two Improvisations in 2001), Jerome Cooper (Alone, Together, Apart in 2003), Robert Dick (Flutes & Voices in 2011) and Jason Kao Hwang (Voice in 2015), among others.
Buckner has also worked as a concert promoter. In Berkeley, California, he founded the 1750 Arch Concerts, which presented over 100 musical events per year for eight years. He also founded the record label 1750 Arch Records, which released more than 50 albums. Also in Berkeley, he co-led the 23-member Arch Ensemble. He now operates the record label Mutable Music.