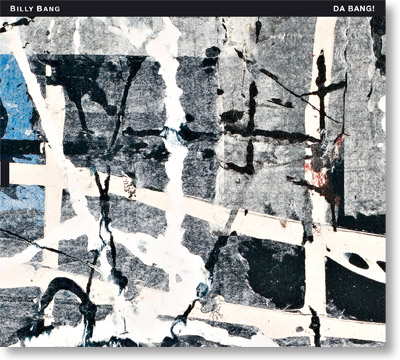 01 Da Bang Barry Altschul / 02 Guinea Don Cherry / 03 Daydreams Billy Bang / 04 Law Years Ornette Coleman / 05 All Blues Miles Davis / 06 St. Thomas Sonny Rollins // Total playing time 57:44
Music sample:
034-01-Da-Bang.mp3

Billy Bang violin
Dick Griffin trombone
Andrew Bemkey piano
Hilliard Greene double bass
Newman Taylor-Baker drums

Release Date
June 18, 2013

Da Bang! was recorded in February 2011, just two months before the master violinist Billy Bang (1947-2011) succumbed to cancer. In this final session, the Billy Bang Group featured one extended composition by Bang, "Daydreams," as well as compositions by some of Bang´s favorite musicians, including Barry Altschul, Don Cherry, Ornette Coleman, Miles Davis and Sonny Rollins.
For Da Bang!, the Billy Bang Group featured legendary trombonist Dick Griffin as well as Bang´s regular accompanists in his final period, pianist Andrew Bemkey, bassist Hilliard Greene and drummer Newman Taylor-Baker.
During his career, Billy Bang recorded almost 30 albums as a leader, another dozen or so with various co-operative groups and many more as a sideman. In addition to being a beautiful recording in its own right and a stellar addition to his discography, Da Bang! serves as an ample reminder of why Billy Bang was considered a true master of his chosen instrument and one of the undisputed leaders of his generation of improvising musicians.