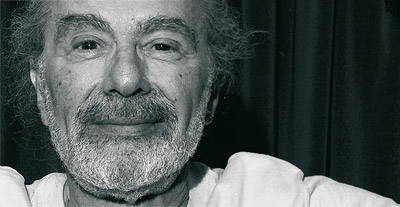 It´s been more than a quarter century since I last recorded as a band leader. When offered this recording opportunity coinciding with my quickly approaching 70th birthday, and having recently been performing with Jon and Joe, I felt that it was an offer I could not refuse.
All the compositions but one are my own. The music represents how I look at "Free Jazz." The late, great drummer Beaver Harris used the phrase "From Ragtime To No Time" to describe the music. To me, that means to know, and not be afraid to use, the music´s history as well as newer concepts in spontaneous improvised music. To be free, one needs choices. As well as having a large vocabulary of musical choices, Jon, Joe and I have the instinctual communication necessary for the music to flow freely and spontaneously into many areas.
Hopefully our music will, at the very least, make you feel good. Enjoy!
New York City, October 15, 2012
Barry Altschul
---

BARRY ALTSCHUL
It is the fate of many drummers - including such pioneers as Elvin Jones and Sunny Murray - to be best known for recordings they did not lead. Of that long list of luminaries, however, few have led as many enduring albums - or have penned as many engaging compositions - as Barry Altschul. Yet, ask the average avant-garde jazz enthusiast even now to quickly name three of Altschul´s recordings and they will include, if not begin the list with, Conference of the Birds (ECM), bassist Dave Holland´s 1972 album with Altschul and saxophonists Anthony Braxton and Sam Rivers. They will also most probably mention the drummer´s tenure in the 1970s with Braxton´s quartet and Rivers´ trio (both of which also included Holland), but they may well be unable to cite specific titles. That´s because Altschul´s discography with these units is remarkably slim; Altschul´s work with Rivers´ trio was largely issued on even then hard-to-find Italian labels, while the two Braxton quartet albums released during its run were outnumbered by the prolific, omnidirectional Braxton´s other recordings. Yet, these two ensembles have indelible legendary status; subsequently, Altschul has been labeled an avant-garde drummer.
It is easy to understand why the avant-garde label stuck beyond the 1970s. Nothing in Altschul´s discography from the 1960s and most of the 1970s suggested otherwise. His earliest recordings were made in the heyday of the Jazz Composers Guild with The Jazz Composer´s Orchestra (Communication; Fontana, 1965) and pianist Paul Bley´s trio with bassist Gary Peacock (Closer; ESP, 1965); respectively, they document two of Altschul´s more distinctive traits - an ability to center centrifugal energies with an explicit pulse and, conversely, to limn the melodic contours of compositions that either bypassed conventional form and harmonic movement or compressed them beyond recognition, which is the case with Carla Bley´s "Ictus," which reduces each section of the chord changes to "I Got Rhythm" from eight bars to four. Altschul also played on two of Paul Bley´s more consequential albums: Ballads (ECM, 1967) set a standard for the silence-spiked, ruminative music that is now one of the main threads in present-day piano trios, while Scorpio (Milestone, 1972) remains Bley´s most persuasive statement made with multiple keyboards.
As innovative as they were, Altschul´s recordings with Bley play at best a secondary role in the drummer´s emergence in the 1970s, a trajectory initiated by pianist Chick Corea´s The Song of Singing - the first album to feature the Holland-Altschul tandem - recorded for Blue Note in April 1970. Even though Corea´s star was fast-rising, the trio soon became a collective, recording A.R.C. (ECM) in January 1971. Much the same happened when Braxton joined in the summer of 1970; although they played gigs in the United States during the summer of 1970 as the Chick Corea Quartet, the group had become Circle by the recording of Paris Concert (ECM) in early 1971. Their repertoire is noteworthy: Wayne Shorter´s "Nefertiti" was prototypical freebop, Holland´s compositions masterfully knotted lines that tethered far-reaching improvisations and the inclusion of improvised solos and duets in their concerts and on their studio recordings were indicative of emergent concepts of space and context. It is on these recordings, that Altschul´s ability to infuse swing with a fresh sense of freedom, to add orchestral color and detail (like many drummers during that period, Altschul all but surrounded himself with auxiliary percussion instruments) and to create extended solos that convey both spontaneity and a firm sense of form, coalesce into the style for which he subsequently became celebrated via the albums led by Holland, Braxton and Rivers.
These associations are central to Altschul´s transition from an in-demand drummer to a leader beginning in 1977 with You Can´t Name Your Own Tune (Muse). While his quintet with Holland, Rivers, pianist Muhal Richard Abrams and trombonist George Lewis (then the fourth man in Braxton´s quartet) reinforced his avant-garde credentials, Altschul successfully established himself as a multi-faceted composer. The albumopening title composition is a withering freebop workout, but unlike Braxton compositions like "Composition 23B," Altschul maintained a closer proximity to bop structure and harmonic movement. Altschul demonstrated having an ear for emergent post-modern chamber jazz with "For Those Who Care;" its slender theme, scored for flute, cello, piano and percussion, has a suggestion of supple jazz balladry. Yet, it is "Natal Chart" that is the real harbinger of Altschul´s direction as a leader and composer. Its roof-raising polyphony and emphatic two-beat swing support Altschul´s contention that "great free playing is the same as great Dixieland playing." What´s truly amazing about the piece is that Altschul used a compositional process that would make John Cage smile; having read in Corinne Heline´s Healing and Regeneration Through Music that the spin of each planet has its own tone, Altschul used the tones of the planets in his astrological chart as the basis of the piece.
While You Can´t Name Your Own Tune and its 1978 follow-up, Another Time/Another Place (Muse), confirm Altschul´s ability to construct durable albums and muster all-star ensembles - the latter album featured, among others, saxophonist Arthur Blythe, pianist Anthony Davis and bassist Bill DeArango - it is his trio with trombonist Ray Anderson and bassist Mark Helias that first truly made the case for Altschul as a composer. Even though they only made two albums - Somewhere Else (Moers Music), which documents their set at the Moers International New Jazz Festival in 1979, and Brahma (Sackville), an early 1980 studio recording (the title is the rearrangement of the musicians´ initials) - the trio recorded three Altschul compositions that are at the core of his compositional output: "Be Out S´Cool," "Irina" and "Martin´s Stew."
Titling compositions is an occasionally evolutionary process, which is the case with
the composition performed as "Martin´s Stew" at Moers - it was called "For Stu" when recorded for Altschul´s quartet album of the same name with Ray Anderson, Anthony Davis and bassist Rick Rozie for Soul Note a few months before. A locomotive, ascending four-note motif combines with a pumping, cyclical theme to create contrasting rhythmic feels. On both versions, the braying, tailgating trombonist was particularly effective in tapping the maniacal syncopation of the materials, and then transitioning to passages built on a fluid freebop pulse or freely improvised textures. "Be Out S´Cool" joins an opening flurry of jabbing phrases followed by several swaggering bars to open rhythmic options in the improvised spaces. Again, Altschul runs the gamut, playing everything from stomping beats to sprinting pulses. When heard in close proximity, "You Can´t Name Your Own Tune," "Martin´s Stew" and "Be Out S´Cool" not only establish Altschul as a composer solidly in the from-ragtime-to-no-time jazz universalism of the day, but, more importantly, one that has the music of previous generations in his blood.
Arguably, the most stringent test for jazz composers lies with ballads, as the persons and situations that inspire them require the composer to create an emotional projection that is simultaneously penetrating and nuanced. "Irina" clears that bar easily; the theme unfolds phrase by phrase with tantalizing hints about where the melody might go; the bridge has a brighter, more declarative tone. Consequently, "Irina" is a great vehicle for soloists to tell a little story. On Brahma, Ray Anderson initially slips through the changes as if they were slalom gates, but soon barrels through choruses with impassioned, thickly textured phrases and bellowing exclamations. Trumpeter Enrico Rava, saxophonist John Surman and Helias sustain a tender ambiance throughout their respective solos when Altschul revisited the piece on the 1983 album, Irina (Soul Note). Rava uses fluttered notes and phrases that tumble across bar lines; Surman gently nudges the harmonies outwards in his soprano solo while applying his trademark English tinge; and Helias uses lustrous long notes to punctuate phrases that cut to the piece´s emotional quick.
Notwithstanding how recordings by Eric Dolphy, Arthur Blythe and Braxton made the Fats Waller classic central to the avant-garde´s retrofitting of the jazz canon, Altschul´s rousing, mainstream-friendly version of "Jitterbug Waltz" on Irina further diffused the image of Altschul as a doctrinaire avant-gardist. More importantly, the album marked a career-altering pivot point for Altschul, as it is in 1983 that he decided to live in Europe for an extended period. Altschul lived mostly in Paris for the next decade, gigging constantly and leading his own ensembles. For two years, he was the Artistic Director of Orchestre Regional De Jazz De Lorraine, during which he worked closely with composer/arranger Coleridge-Taylor Perkinson, the choral arranger/director on pioneering recordings by Donald Byrd and Max Roach in the early 1960s.

Precious little of Altschul´s activities during those years - which he ironically calls his "lost years" - became known contemporaneously to Americans through recordings; the exception was That´s Nice (Soul Note), a 1985 quartet/quintet album that included "Papa´s Funkish Dance," albeit by its original title - "For 'Papa´ Jo, 'Klook´ and 'Philly´ Too." Ostensibly, a vehicle for Altschul to pay homage to the lineage that he has too rarely been credited for having extended - his introductory solo notably opens with a two-beat motive - this mash-up of sleek cyclic phrases, 1950s show band pizzazz and boppish shards evokes a bygone era while avoiding kitsch and post-modern contrivance. Leading a band he could have only assembled in Europe - Altschul first encountered Sean Bergin when the saxophonist was busking in Amsterdam; trombonist Glenn Ferris, bassist Andy McKee and pianist Mike Melillo were either based in Paris or passed through frequently - Altschul reinforced the old-school aspect of his sensibility, particularly on the title piece, an aptly named semi-sweet ballad that proves "Irina" wasn´t a fluke.
It can only be speculated whether That´s Nice was an outlier or a signal recording, as Altschul not only fell off the radar for the duration of his Paris years - where he also focused on being a grandfather - but for another decade after his return to New York, a period when he taught at Sarah Lawrence College. When he returned to recording in 2002 as a member of bassist Adam Lane´s all-star quartet with saxophonist John Tchicaiand trumpeter Paul Smoker on Fo(u)r Being(s) (CIMP), Altschul´s playing was as strong as ever; however, his sound had noticeably evolved. On his most celebrated albums of the 1970s, Altschul preferred a dampened drum sound and pingy cymbals. His sound had a bit more boom and splash on Irina and That´s Nice, but the full-throttled blowing on Lane´s date placed the changes in Altschul´s sound in starker relief.
The past decade saw Altschul regaining the Stateside profile he had in the 1970s via working in bands like The Ullmann/Swell 4, who recorded satisfying albums for CIMP and Jazzwerkstatt, and the celebrated 2007 Columbia University reunion concert with Rivers and Holland, recently issued as Reunion: Live In New York (Pi). The most consistent venue for Altschul´s compositions, however, was the FAB Trio with violinist Billy Bang and bassist Joe Fonda, who recorded five albums in as many years. Transforming the Space (CIMP), their 2003 debut, included "Be Out S´Cool" and "For 'Papa´ Jo, 'Klook´ and 'Philly´ Too;" beyond the alterations in rhythmic feel and attack, these performances are testament to Bang´s singular voice and Altschul´s vigor in spurring the violinist. More importantly, Bang inspired Altschul to pen "Da Bang," a briskly paced theme included on Live In Amsterdam (Porter) from 2008; Altschul writes to Bang´s strengths, particularly the violinist´s ability to glide through one phrase and see his way through the next to create exciting forward momentum. Three nights later, the trio recorded Altschul´s "Just A Simple Song" for Live At the Sunset - A Night In Paris (Marge), a ballad equally affecting as "Irina" and "That´s Nice." The test of a ballad with a self-deprecating title like Altschul´s is the ability of an initially understated theme to be inflated dramatically and not be disfigured in the process; Bang´s and Fonda´s respective statements confirm Altschul´s craftsmanship as a balladeer in this regard.
Altschul brought the entirety of this long, distinguished history to the making of The 3dom Factor on the eve of his 70th birthday (It´s hard to believe that anyone who played with The Jazz Composer´s Orchestra could only be 70). It is fitting that he chose a trio for the occasion, given his milestones with Bley, Corea, Rivers, the FAB Trio and his own units; likewise, so is the presence of Fonda, not only because of his gifts as a soloist and section mate, but because of a crucial intangible - camaraderie - evidenced by the FAB Trio´s banter preceding "Coligno Battatta" on Transforming the Space. The trio is rounded out by Jon Irabagon, perhaps jazz´s most precociously talented tenor saxophonist since Sonny Rollins. Hooked up for a gig at The Stone a few years ago by Irabagon´s Mostly Other People Do the Killing colleague, bassist Moppa Elliott, Altschul and Irabagon had immediate chemistry; on Foxy (Hot Cup), a 2010 CD-length trio workout with bassist Peter Brendler, Altschul and Irabagon volley toasts and retorts with blazing speed and intensity.

The 3dom Factor is something of a crucible for Irabagon, who is jazz´s most stinging satirist, as ballads like "Irina" and "Just A Simple Song" require soloists to have a credible romantic core, and blowing vehicles like "Papa´s Funkish Dance" and "Natal Chart" call on the soloist to be a keeper of the flame, not a flamethrower. On the former pair, Irabagon demonstrates his ability to finely calibrate an ongoing increase of passion without spilling over into bathos; on the latter pair, his exuberance is earnestly playful, not punkish. Irabagon is particularly cogent on Altschul´s new compositions. "Oops!" is a slinky line underpinned by a Rollins-like calypso-inspired vamp, while the title piece has an exuberance reminiscent of Clifford Jordan´s early tunes. Irabagon expertly picks his spots where big sound and simple phrases catch the wind, and where a burst of texture and rapid-fire runs kicks the trio upstairs.

In the end, however, this is Altschul´s date, which is made plain by "A Drummer´s Song," the album-closing improvised solo that contains everything that makes Altschul a great jazz soloist: the instant assertion of form; a fully integrated role for cymbals, particularly the hi-hat, that goes beyond punctuation and time-keeping; a subtle use of textures like rim effects and rubbed drum heads; and a keen sense of where the exit is and when to head for it. "A Drummer´s Song" establishes a baseline of energy that Altschul doesn´t just sustain throughout the album, but regularly spikes; in the process, he reinforces a rapport between himself, Fonda and Irabagon that is more commonly heard from long-standing ensembles. Granted, Altschul and Fonda have been a tandem now for almost a decade; but the FAB Trio was a collective. This is Barry Altschul´s band; The 3dom Factor is his album; and it stands shoulder to shoulder with the most lionized recordings of his career.
October 2012
Bill Shoemaker
---
As the release of The 3dom Factor coincides with Barry Altschul´s 70th birdthday, it is particularly appropriate that the compositions included on this recording span almost the entirety of his career. Carla Bley´s "Ictus" is a composition Altschul already performed with the Paul Bley Trio in the 1960s and the 1970s whereas "Natal Chart" was included on Altschul´s first recording as a leader in 1978. Chronologically, these were followed by "Be Out S´Cool," "Irina," "Martin´s Stew" and "Papa´s Funkish Dance" (under the title "For 'Papa´ Jo, 'Klook´ and 'Philly" Too") on Altschul´s recordings as a leader in the late 1970s and the 1980s whereas "Just A Simple Song" was composed for the FAB Trio in 2008. Finally, "The 3dom Factor," "Oops" and "A Drummer´s Song" are introduced for the first time with this recording and bring the whole to the current day.
The 3dom Factor (Barry Altschul)
is a new composition written specifically for the group featured on this recording. As the word "freedom" has been used in so many titles before, Altschul came up with this fitting variation for this trio.
Martin´s Stew (Barry Altschul)
is dedicated to drummer Stu Martin (1938-80), whom Altschul had already befriended when the two were growing up in the Bronx, with Martin being a bit older and already an accomplished drummer performing with various big bands in the 1950s. Later, the two lived together in Amsterdam for a brief period in the 1960s sharing a house boat with drummer Han Bennink and some other local musicians. Altschul describes the composition as being similar to a repetitive line that Martin, who had become interested in free expression - as later evidenced by the music of The Trio that he soon formed with saxophonist John Surman and bassist Barre Phillips - and was also already experimenting with synthesizers at the time, might set up on a synthesizer and then play around on the drums. "Martin´s Stew" was first recorded under the title "For Stu" on Altschul´s album (For Stu, Soul Note) with trombonist Ray Anderson, pianist Anthony Davis and bassist Rick Rozie in 1979 and again, as "Martin´s Stew", later that same year by the Barry Altschul Trio with Ray Anderson and bassist Mark Helias (Somewhere Else, Moers Music).
Irina (Barry Altschul)
was first recorded by Altschul on Brahma (Sackville), his 1980 trio album with Ray Anderson and Mark Helias. It is also the title tune of Altschul´s 1983 recording with trumpeter Enrico Rava, John Surman and Helias. Originally, the composition, a ballad written for Altschul´s love interest at the time, was played in time, but a new approach was used for this particular version.
Papa´s Funkish Dance (Barry Altschul)
was originally presented with the title "For 'Papa´ Jo, 'Klook´ and 'Philly´ Too" in dedication to three of Altschul´s early heroes, Papa Jo Jones, Kenny Clarke and Philly Joe Jones. It was first recorded by the Barry Altschul Quartet featuring saxophonist Sean Bergin, trombonist Glenn Ferris and bassist Andy McKee on Altschul´s 1985 recording That´s Nice (Soul Note) and again on the FAB Trio´s 2003 debut recording, Transforming The Space (CIMP). However, due to thetransformation of its mood towards more of a funky feeling on this recording, Altschul decided to change the title accordingly.
Be Out S´Cool (Barry Altschul)
is a play on Altschul´s last name in its title, but part of the melody was, in fact, inspired by Thelonious Monk´s composition "Misterioso." This composition was first recorded by Altschul on his 1980 album, Brahma, with Ray Anderson and Mark Helias, and, since that time, also by the John Lindberg Trio, pianist Denis Levaillant, bassist Manfred Brundl´s Basslab, saxophonist Andre Jaumet and the FAB Trio.
Oops (Barry Altschul)
is a new composition based upon a rhythm Altschul heard when performing in Mali at the Festival in the Desert with trombonist Roswell Rudd and his Trombone Shout Band in 2004. This rhythm is derived from the camel´s gate and could be heard everywhere with people singing it in the streets and in the buses. The rhythm made Altschul think of the word "oops" and hence the title.
Just A Simple Song (Barry Altschul)
was composed by Altschul just prior to the FAB Trio´s live recording in Paris in April 2008 (Live At the Sunset - A Night in Paris, Marge). When the trio was preparing for the recording, Altschul agreed to compose a new tune but, as there was no real time to rehearse, violinist Billy Bang asked Altschul to keep it simple. In response to Bang´s request to "not have too many notes," Altschul offered to compose a ballad with just three notes and "Just A Simple Song" was created.
Ictus (Carla Bley)
is a Carla Bley composition first recorded by the Jimmy Giuffre Trio, with clarinetist Giuffre, pianist Paul Bley and bassist Steve Swallow, in 1961 and a number of times thereafter by Paul Bley and others, including a 1972 recording by Bley, Dave Holland and Altschul (Scorpio, Milestone). During Altschul´s tenure with the Paul Bley Trio, "Ictus" was a regular part of their live repertoire. Natal Chart (Barry Altschul) was previously recorded by Altschul on his first recording as a leader, You Can´t Name Your Own Tune (Muse), in 1977, which featured saxophonist Sam Rivers, trombonist George Lewis, pianist Muhal Richard Abrams and bassist Dave Holland. The composition uses as its starting point the tonal representations of the planets included in the astrological chart of Altschul´s birthday.
A Drummer´s Song (Barry Altschul)
is an improvised drum solo.