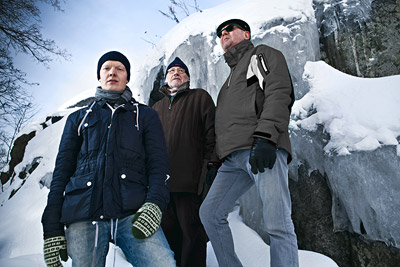 Olavi Trio

...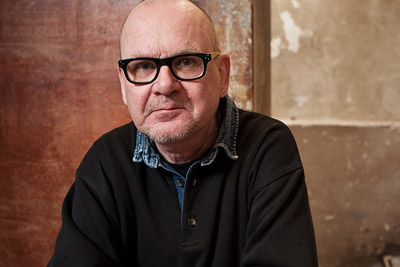 Jari Hongisto (b.1960) first played the tuba in the Sea Scout Brass Band of his hometown of Turku during the years 1974-77 but switched to the trombone when joining the Finnish Navy Band as an apprentice musician in 1977. Hongisto played in the Finnish Navy Band in 1977-81 and received a diploma of a military musician from the Sibelius Academy in 1981. Hongisto also gradually became interested in jazz music and was a member of the Turku Big Band in 1978-81. After a year with the Vaasa Symphony Orchestra in 1981-82 and his military service in 1982-83, Hongisto became a freelance musician.
In addition to his trombone studies in Finland in the late 1970s and early 1980s, Hongisto has also studied in Germany and the United States with the likes of Conrad Bauer and George Lewis. Although Hongisto has played in both symphony orchestras and jazz big bands, he has always been drawn towards more experimental expression often combining the worlds of modern classical, electronic and/or freely improvised music.
In the 1980s, Hongisto played with composer and drummer Edward Vesala in his Sound and Fury ensemble as well as in various smaller groups involving Vesala. His first professional recording (Kullervo in 1984-85) was also with Vesala and, in 1985, Hongisto was one of the founding members, with Vesala and guitarist Raoul Björkenheim, of the original Krakatau, a group that Björkenheim later made his own.
After Vesala, Teppo Hauta-aho became an important collaborator of Hongisto´s and the two have both recorded and toured together as members of Quintet Moderne (with soprano saxophonist Harri Sjöström, violinist Philipp Wachsmann and drummer Paul Lovens) in the 1980s (Ikkunan takana (Behind the Window) in 1987) and Sound Kitchen (with guitarist Hasse Poulsen; Pass the Wine, Please in 1999) beginning in the late 1990s as well as various other groups. Hongisto´s other important collaborators have included saxophonists Jorma Tapio and Esa Pethman, trumpeters Henrik Otto Donner (Free For All: Live at Five Corners, TUM Box 001, in 2002) and Jarmo Sermilä (Random Infinities in 1991-95), pianists Eero Ojanen and Heikki Sarmanto and percussionist Jouni Kesti (Kollaboratorio in 1996).
Hongisto has been much in demand as a big band player over the years. In addition to his long tenure with the UMO Jazz Orchestra beginning in 1991(Primal Mind in 1991, Beauty and the Beast in 2000 and The Sky Is Ruby and Agatha, both in 2006), Hongisto has played with TUMO (Occupy The World, TUM CD 037-2, and And It Happened…, TUM CD 039, both in 2012), the EBU Big Band, the Eero Koivistoinen Big Band, TOMO Big Band, Kvarken Big Band, Espoo Big Band and a number of other orchestras. Hongisto has also been involved in several projects with more adventurous representatives of rock music, such as Tuomari Nurmio and Ismo Alanko.
Currently, Hongisto is a member of the Olavi Trio (Triologia, TUM CD 026, in 2008), the Iro Haarla Sextet (Kolibri, TUM CD 035, in 2010) and the Jari Hongisto/Veli Kujala Duo.

...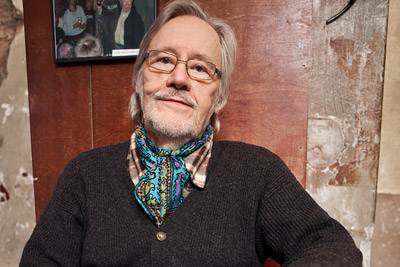 Teppo Hauta-aho (b.1941), also known as Teemu Kalmisto, first started playing the double bass by ear without any formal musical education. In 1962, he began participating in the Monday night jam sessions organized by Jazz Club 62 in Korso, a small town some 30 kilometers from Helsinki. Hauta-aho, a young bassist still learning his way around his instrument at the time, actually came from Korso as did his neighbor, saxophonist and flutist Seppo "Baron" Paakkunainen, but many of the other regulars, such as pianist Eero Ojanen and drummer Reino Laine, traveled to these jam sessions from Helsinki. Other frequent participants at these Monday night jam sessions included saxophonists Unto Haapa-aho and Antero Stenberg, pianist Nacke Johansson and guitarist Juhani Vilkki, all key figures on the Finnish jazz scene of the 1960s.
After learning the basics of prima vista, Hauta-aho was admitted to the Sibelius Academy, Finland´s only university level music academy, in 1963 and studied with the legendary bass teacher Oiva Nummelin, receiving his diploma in 1970. He also studied bass with Professor Frantisek Posta in Prague during the late 1960s and early 1970s. Between 1965 and 1972, Hauta-aho was a member of the Helsinki Philharmonic Orchestra and, from 1975 until his retirement in 1999, a member of the Finnish National Opera Orchestra.
Hauta-aho has received a number of grants and awards over the years for his work as a classical composer and double bass soloist. He received the Recognition Award for Composition of the International Society of Bassists in 2003 and the Lifetime Achievement Award of the British and International Bass Forum in 2004.
Throughout his career, Hauta-aho has also continued to play improvised music. During the 1960s and 1970s, Hauta-aho was a member of a number of important jazz groups, including the Juhani Vilkki Sextet (with Juhani Vilkki, saxophonists Pekka Pöyry and Stanley Lindroos, Eero Ojanen and drummer Pekka Tirkkonen; Frustrator/Generator in 1965), the Pekka Pöyry Quartet (with Pekka Pöyry, Eero Ojanen and drummer Reino Laine or Esko Rosnell), the Kaj Backlund Big Band, Kalmisto Klang (with Pekka Pöyry, Seppo Paakkunainen, trombonist Mircea Stan, trumpeter Mike Koskinen and Edward Vesala; Pennselmann Hits Vol. 2765 in 1972), the Tuohi Quartet (with Seppo Paakkunainen, pianist Heikki Sarmanto and Edward Vesala), the Heikki Sarmanto Sextet (with Heikki Sarmanto, trumpeter Bertil Lövgren, saxophonists Juhani Aaltonen and Esa Pethman and drummer Matti Koskiala; Many Moons and Flowers in the Water, both in 1969), the Mircea Stan Sextet (with Mircea Stan, saxophonists Seppo Paakkunainen and Pentti Lahti, pianist Vladimir Shafranov and Reino Laine) and the Kalmisto Quartet (with Seppo Paakkunainen, trumpeter Jarmo Sermilä and drummer Jukka Wasama). Hauta-aho also participated in a number of key recordings with pianist Pentti Hietanen (JATP 2 in 1968), saxophonist Eero Koivistoinen (JATP 3 in 1968), Edward Vesala (Nykysuomalaista - Contemporary Finnish in 1969 and Nan Mandol in 1974), Seppo Paakkunainen (Nunnu in 1971), pianist Esa Helasvuo (Think-Tank-Funk in 1973) and Juhani Aaltonen (Etiquette in 1974), among others.
Hauta-aho´s collaborations with singer, guitarist and composer Carita Holmström began in 1977 and have continued to this day, including the Carita & Kalmisto Duo (Two Faces in 1980 and Duo! in 1994), Carita Holmström & Players Unilimited (Time of Growing in 1990) and various special projects, with the two having already performed together more than 300 times. They have also recorded together with multi-instrumentalist Marc Levin (with Seppo Paakkunainen and Reino Laine; Social Sketches in 1975). Another frequent collaborator has been composer and trumpeter Jarmo Sermilä (Ode to Marilyn in 1973, February Conversations in 1984, Finnczech Quartet in 1984 and Random Infinities in 1991-95).
More recently, Hauta-aho has been a member of Trio Nueva Finlandia (with Seppo Paakkunainen and Eero Ojanen; Ha! What´s Going On? in 1995-1997), Duo Nueva Finlandia (with Eero Ojanen; Short Stories, TUM CD 012, in 1998), Sound Kitchen (Pass the Wine, Please in 1999), the Töölö Bass Trio (with bassists Erik Siikasaari and Heikki Virtanen) and Quintet Moderne (with Harry Sjöström, trombonist Jari Hongisto or Paul Rutherford, Philipp Wachsmann and Paul Lovens; Ikkunan Takana (Behind the Window) in 1987, The Strange and the Commonplace in 1989 and Wellsprings Suite in 2001). Hauta-aho has also performed as a member of the George Russell Big Band, the Mal Waldron Quartet, the Anthony Braxton Octet (2 Compositions (Järvenpää) 1988 in 1988), the Cecil Taylor Quartet (with Harry Sjöström and Paul Lovens) and the Cecil Taylor Quintet (with cellist Tristan Honsinger added) as well as with saxophonist Evan Parker (The Needles in 2000), pianist Alexander von Schlippenbach, guitarist Mark O´Leary (Live In Helsinki and Astral Fishing, both in 2008), violinist Philipp Wachsmann (August Steps in 2000), bassist Barre Phillips and percussionist Ramon Lopez (Swinging With Doors in 2006), among many others.
Currently, Hauta-aho is a member of the Olavi Trio and Kalle Kalima & K-18 (with guitarist Kalle Kalima, saxophonist Mikko Innanen and accordionist Veli Kujala; Some Kubricks of Blood, TUM CD 022, in 2007, Out To Lynch, TUM CD 030, in 2011 and Buñuel de Jour, TUM CD 038, in 2013) and also performs with Kalle Kalima as the Kalima-Kalmisto Duo.
...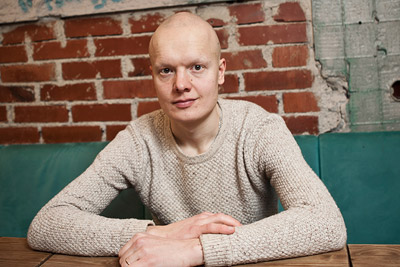 Olavi Louhivuori (b.1981) graduated from the Jyväskylä Conservatory´s jazz/pop department in 2002 and was admitted to the Jazz Department of the Sibelius Academy that same year. Besides instrumental studies, Louhivuori has also studied composition with Kari Heinilä and Matthew Whittall. In recent years, Louhivuori has been composing music for various line-ups ranging from small jazz groups to string ensembles and also orchestral pieces for a big band and a symphony orchestra ("Concerto for Two Percussionists" in 2014).
Louhivuori grew up surrounded by music and musicians. His father works as a professor at the Jyväskylä University´s Music Department and his mother is a violinist and music pedagogue. All of Louhivuori´s four siblings play an instrument. While still living in his hometown of Jyväskylä, Louhivuori began playing with local musicians and participating in the famous jam sessions arranged at the Jazz Bar, a local haunt now called Poppari.
Louhivuori first became known to a broader audience through the Joona Toivanen Trio (with pianist Joona Toivanen and bassist Tapani Toivanen; Numurkah in 2000, Lumous in 2002, Frost in 2005, At My Side in 2008 and November in 2014) and Ilmiliekki Quartet (with trumpeter Verneri Pohjola, pianist Tuomo Prättälä and bassist Antti Lötjönen; March of the Alpha Males, TUM CD 005, in 2003 and Take It with Me, TUM CD 020, in 2006 as well as an album with vocalist Emma Salokoski, Vi Sålde Våra Hemman, in 2009).
For almost ten years, Louhivuori has led his own group Oddarrang, a quintet comprised of trombone, cello, guitar, bass and drums (with Ilmari Pohjola, Osmo Ikonen, Lasse Sakara and Lasse Lindgren, respectively) that was awarded the Jazz Emma for its first recording as the best Finnish jazz record of the year 2006 (Music Illustrated; also Cathedral in 2012 and In Cinema in 2013). Louhivuori also performs as a solo drummer and has released two solo albums (Inhale-Exhale in 2008 and Existence 2014).
In addition to his own projects and the Olavi Trio, Louhivuori performs with the Alexi Tuomarila Trio (with pianist Alexi Tuomarila and bassist Mats Eilertsen; Constellation in 2005 and Seven Hills in 2011), Sun Trio (with trumpeter Kalevi Louhivuori and Antti Lötjönen; Time Is Now in 2007, Dreams Are True in 2011 and In the Dreamworld in 2014), Liberty Ship (with saxophonist Esa Pietilä, pianist Aki Rissanen and Antti Lötjönen; Approaching in 2013 and The Wide Open Suite & Noises At Sea in 2015) and Jarmo Saari Republic (with guitarist Jarmo Saari, percussionist Abdissa Assefa and drummer Sami Kuoppamäki; Jarmo Saari Republic in 2014).
Louhivuori has frequently performed with Polish trumpeter Tomasz Stanko in various groups and, beginning in 2009, has been a member of the Tomasz Stanko Quintet (with Alexi Tuomarila, guitarist Jakob Bro and bassist Anders Christensen; Dark Eyes in 2009). He has also performed with the UMO Jazz Orchestra and with such well-established musicians as saxophonists Anthony Braxton, Lee Konitz, Sakari Kukko (Kalabalik in 2006), Joe McPhee and Jukka Perko, pianists Marilyn Crispell, Claudio Filippini (Facing North in 2012 and Breathing In Unison in 2014), Samuli Mikkonen, Aki Rissanen (Beautiful Anxiety in 2009) and Dave Stapleton (Flight in 2011), guitarist Mark O´Leary (Live In Helsinki and Astral Fishing, both in 2008), bassist Mats Eilertsen (Radio Yonder in 2009, Skydive in 2010 and Sun Moee in 2015) and vocalists Susanne Abbuehl (The Gift in 2013) and M.A. Numminen (Didi Wah Didi in 2004).