TUM Records uses works of Finnish artists as cover art for its releases in order to visually distinguish them. The paintings used in the releases by TUM Records were chosen in collaboration with the artist himself.
Leena Luostarinen (1949-2013) was undoubtedly one of the most important painters of her generation in Finland. Luostarinen began her career in the early 1970s, with her first solo exhibition in 1973, but it was in the 1980s that she made her breakthrough as a member of a diverse group of strong women artists who, for a period, became the focus of attention of the Finnish art scene. She studied at the School of the Finnish Academy of Fine Arts in 1968-72.
Luostarinen was a skilled painter and a vivid colorist. The power of emotions, charged with myths and romanticism, is tangible in her body of work. She also drew elements for her works from her many lengthy journeys around the world.
Luostarinen has been called "The Tiger Drawer" both in reference to her 1980 water color by that name and because, beginning in the early 1980s, she painted a series of mysterious and monumental paintings of mythical, sphinxlike big cats - tigers and lions. In later years, her paintings also reflected an increasing influence of her study of oriental art and her trips to Asia.
Luostarinen was awarded some the most prestigious art prices and tributes in Finland. In 1988, she was chosen Artist of the Year of the Helsinki Festival and, in 1995 she was awarded the Pro Finlandia Medal, the highest honor bestowed on an artist in Finland. In 2013, she was chosen by the Finnish Art Society to be featured in a large retrospective of her work at the Helsinki Kunsthall and some of the regional art museums in Finland. Her works are included in a number of prime collections both in Finland and elsewhere.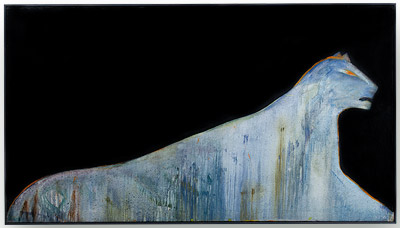 Sade (Rain) (1981)
by Leena Luostarinen
Oil on canvas, 100 x 180 cm
TUM CD 037-2 OCCUPY THE WORLD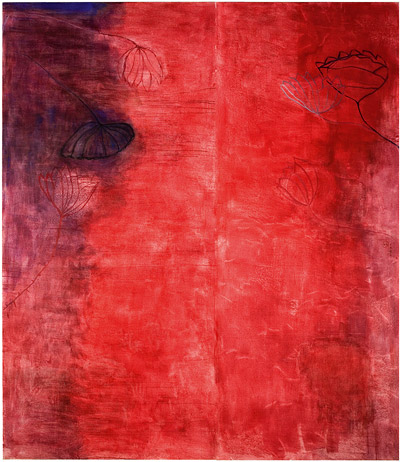 Opium (1996)
by Leena Luostarinen
Oil on canvas, diptych, 300 x 260 cm
TUM CD 038 BUÑUEL DE JOUR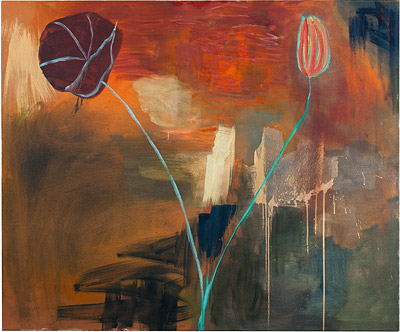 Lootuskukka (Lotus Flower) (1995)
by Leena Luostarinen
Oil on canvas, 100 x 120 cm
TUM CD 039 AND IT HAPPENED...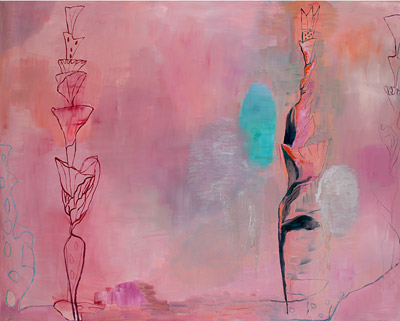 Luolapalatsi II (Cave Palace II) (1996)
by Leena Luostarinen
Oil on canvas, 240 x 300 cm
TUM CD 040 SPACE / TIME • REDEMPTION