Markus Konttinen (b.1957) studied at the Free Art School in Helsinki, Finland, in 1981-82 and 1983-84 and at the School of the Finnish Academy of Fine Arts in Helsinki in 1982-86.
Early in his career, Konttinen often painted stylized human forms and landscapes that first drew attention to his work, gaining him the title of the Young Artist of the Year in 1991. Following periods of painting flowers and then groups of children, among other things, Konttinen has moved to more abstract paintings.
In the past decade, Konttinen has produced a series of large paintings that, although abstract in expression, draw their inspiration from natural phenomena, such as rivers and the flow of water, or the sky with clouds meeting the moon or the sun. Moving away from the heaviness of earthly elements towards lightness and flow, Konttinen appears to be challenging the laws of gravity.
Konttinen participated in various group exhibitions for young artists in the early 1980s and had his first solo exhibition in 1986. Since then, he has exhibited regularly in both group and solo exhibitions and his works are included in all major public collections in Finland.
In addition to being a productive artist, Konttinen has long been active in art education and administration, teaching at the Finnish Academy of Fine Arts beginning in 1995. He served as the Deputy Rector of the Academy in 1997-2009 and Rector in 2010-12. In 2013, he was appointed for a five-year term as the Dean of the Academy of Fine Arts at the newly-formed University of the Arts in Helsinki, Finland. In 2013, Konttinen received the Pro Finlandia medal, the highest honor bestowed on an artist by the Finnish State.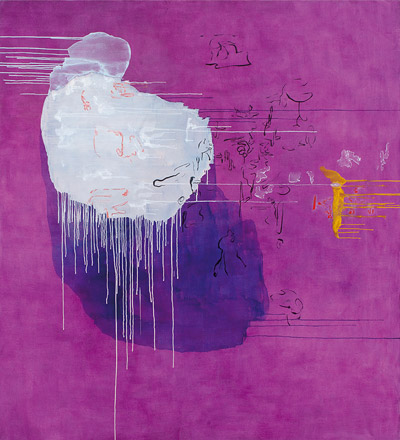 Rampant Cloud at Nightfall (2012)
by Markus Konttinen
Oil on canvas, 220 x 200 cm
TUM CD 041-2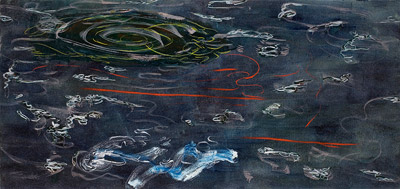 Dark Story (2007-08)
by Markus Konttinen
Oil on canvas, 90 x 190 cm
TUM CD 042-2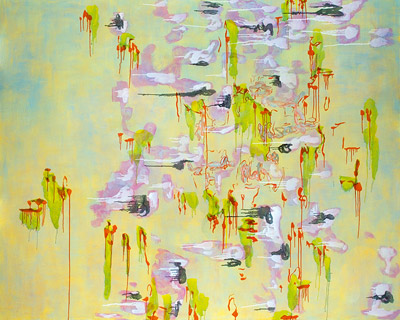 Kesäinen leikki (Summer Games) (2010)
by Markus Konttinen
Oil on canvas, 200 x 250 cm
TUM CD 043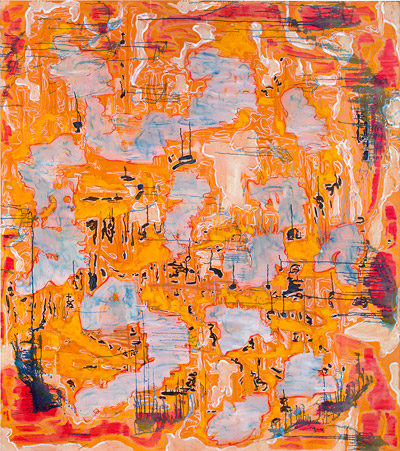 Ympäri (Ylt Ympäri) (2009-11)
by Markus Konttinen
Oil on canvas, 190 x 170 cm
TUM CD 044