TUM Records uses works of Finnish artists as cover art for its releases in order to visually distinguish them. The paintings used in the releases by TUM Records were chosen in collaboration with the artist himself.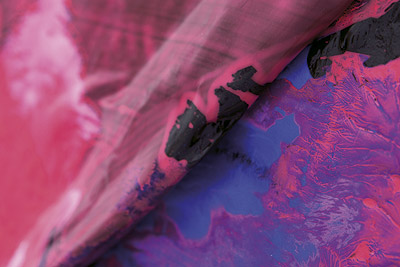 Marianna Uutinen (b.1961) is one of the leading names in contemporary art in Finland. She is originally from Pieksämäki in Central Finland, but moved to Helsinki to pursue her art studies. In addition to studying at The School of Fine Arts Academy in Helsinki in 1980-85, she studied at Institute des Hautes Etudes en Arts Plastiques in Paris in 1991-92. She has also worked for extended periods in Italy and the United States. Uutinen now lives in Berlin.
In the past decade or so, Uutinen has often worked with layered acrylic paint. Uutinen´s paintings tell about this moment and time. In her latest works, the artist´s palette has moved between bright primary colors, girlish aniline, glamorous gold and mysterious black.
Uutinen´s painting process has in recent years become more intuitive and is getting closer to action painting. What is unusual is her way of building her works from creased strips of acrylic paint. The three-dimensional paintings break into the surrounding space like sculptures. They point to the physicality of the painting where the material and the metaphor mix. From abstract projections, concrete perceptions of the modern reality are created.
Uutinen´s first major solo exhibition took place in 1989 and she has had regular solo exhibitions ever since, particularly in Finland and Sweden, but also in other Nordic countries and Italy. These have included a travelling retrospective exhibition of her work at Taidehalli (Kunsthalle) in Helsinki and at the Art Museums of Turku, Mikkeli and Kouvola. Uutinen has also participated in important group exhibitions in Finland and elsewhere in Europe and in the United States. In 1997, she took part in the Venice Biennale.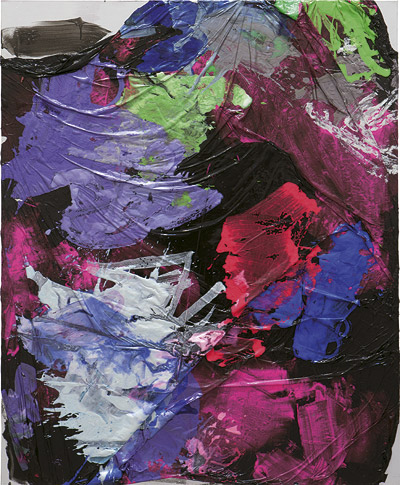 Post (2011)
by Marianna Uutinen
Acrylic on canvas, 220 x 181 cm
TUM CD 029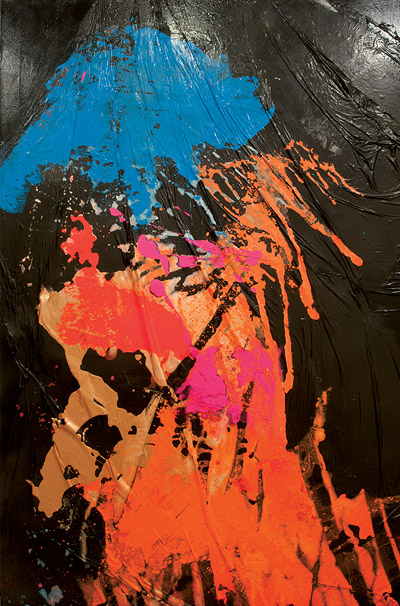 Splash (2011)
by Marianna Uutinen
Acrylic on canvas, 203 x 120 cm
TUM CD 030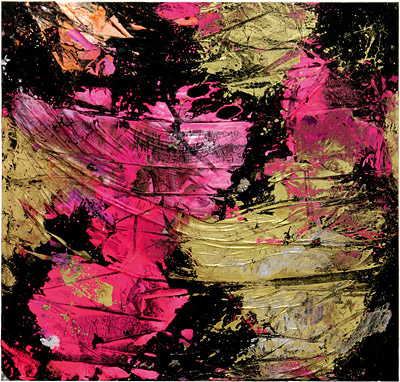 Lite (2011)
by Marianna Uutinen
Acrylic on canvas, 210 x 220 cm
TUM CD 031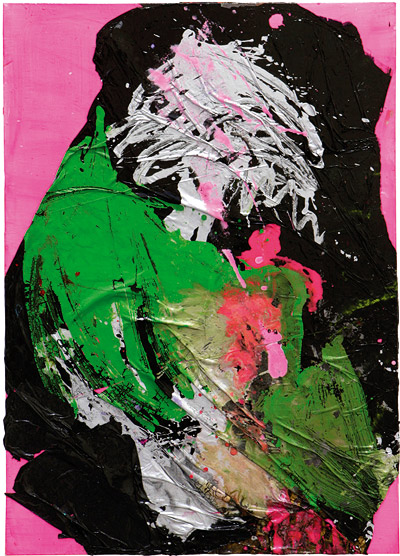 Painting (2011)
by Marianna Uutinen
Acrylic on canvas, 140 x 100 cm
TUM CD 032