TUM Records uses works of Finnish artists as cover art for its releases in order to visually distinguish them. The paintings used in the releases by TUM Records were chosen in collaboration with the artist himself.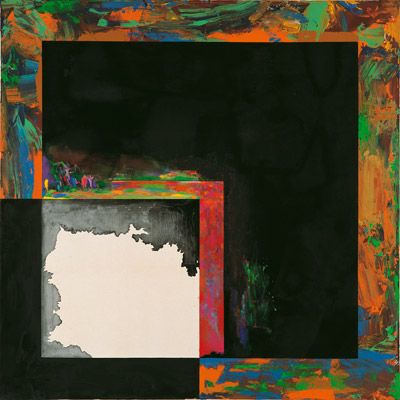 Paul Osipow (b. 1939) is a true cosmopolitan among Finnish artists. Born to a father of Russian origin and a Finnish mother, he grew up in Finland but now divides his time among Finland, France and Italy having also spent extended periods in the other Nordic countries and the United States.

In the late 1950s, Osipow began his studies at the Art Academy of Finland in Helsinki (1958‑62), where Sam Vanni was a particularly strong influence on him. Osipow also studied with Unto Pusa at the Free Art School in Helsinki (1960) and at the University of Texas (1975‑76).

In the mid-1960s, Osipow established himself as an up-and-coming artist to be reckoned with by presenting at The Young Artists Exhibition in Helsinki paintings that were influenced by the Pop Art movement then at its creative peak. In the more than four decades since, Osipow has gone through a number of distinct phases in his art and has inspired several generations of Nordic artists both through his own work and also as a teacher, including at the Art Academy of Finland and Konsthögskolan in Stockholm. Although Osipow has mostly focused on abstract and nonfigurative painting, he has in recent years moved away from the rather sparse and geometrically stringent expression of his paintings in the 1970s and the 1980s to a more explosive and playful use of colors in his increasingly spontaneous paintings of recent years. He has also created a series of still lifes using the human skull as well as different vegetables, fruits and even sausages as their motif. Osipow´s works can be found in many public collections, such as Kiasma in Helsinki, Moderna Museet in Stockholm and The National Museum of Art in Oslo. He continues to exhibit regularly, including recent large exhibitions at the Amos Anderson Konstmuseum in Helsinki and Galleri Riis in Oslo.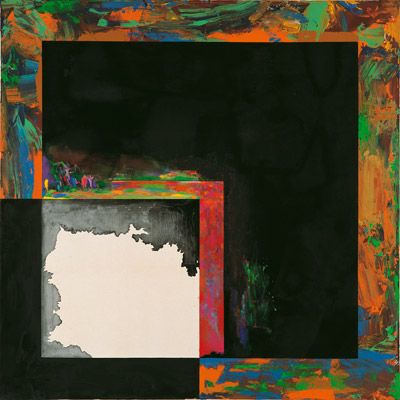 Rejected by the Dean (1995-97)
Acrylic on canvas, 240 x 240 cm
by Paul Osipow
TUM CD 028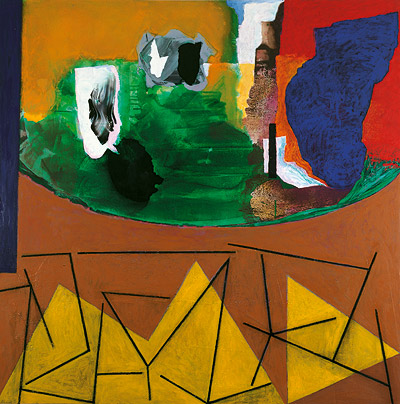 Ricochet (1997-99)
Acrylic on canvas, 240 x 240 cm
by Paul Osipow
TUM CD 027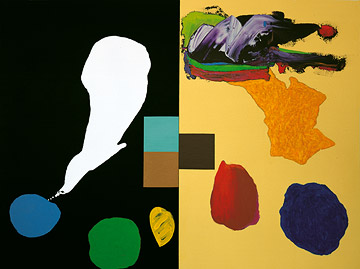 Esikko (Primprose) (1993-97)
Acrylic on canvas, 210 x 208 cm
by Paul Osipow
TUM CD 026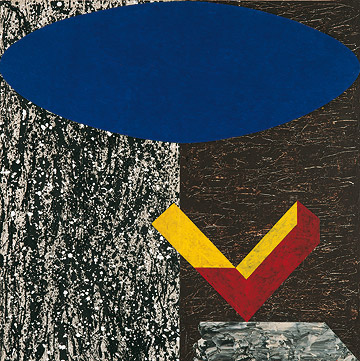 Heavy (1995-97)
Acrylic on canvas, 240 x 240 cm
by Paul Osipow
TUM CD 025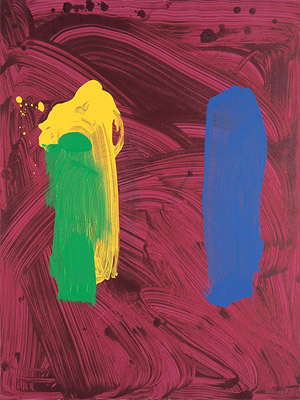 Pearl Paintings 1 (1994)
Acrylic on canvas, 100 x 75 cm
by Paul Osipow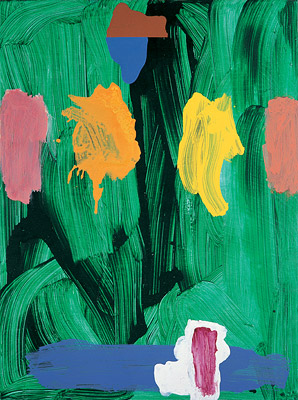 Pearl Paintings 2 (1994)
Acrylic on canvas, 100 x 75 cm
by Paul Osipow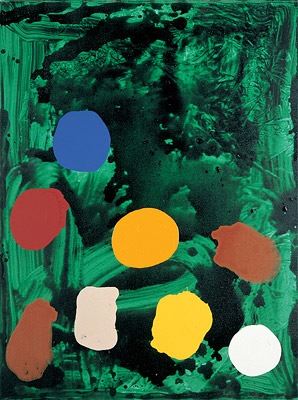 Pearl Paintings 3 (1994)
Acrylic on canvas, 100 x 75 cm
by Paul Osipow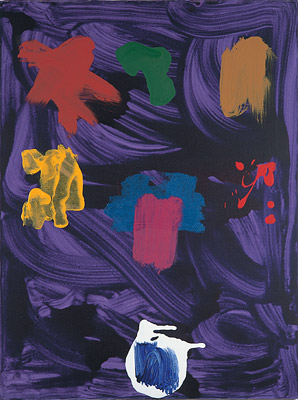 Pearl Paintings 4 (1994)
Acrylic on canvas, 100 x 75 cm
by Paul Osipow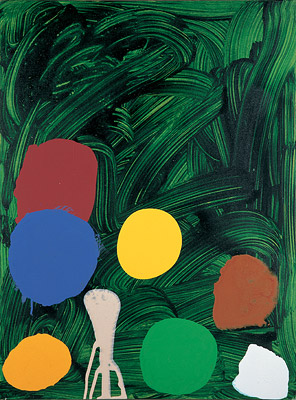 Pearl Paintings 5 (1994)
Acrylic on canvas, 100 x 75 cm
by Paul Osipow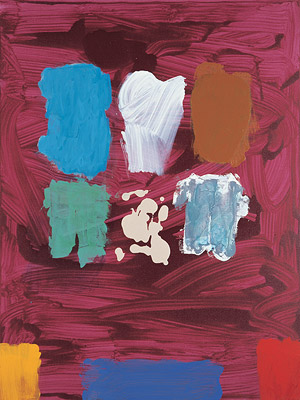 Pearl Paintings 6 (1994)
Acrylic on canvas, 100 x 75 cm
by Paul Osipow