Max Salmi (1931-95) was born in Pohjois-Pirkkala, an area in Central Finland that is now part of the town of Nokia. He lived for most of his life in Kalanti, a small community on the west coast of Finland.
Salmi studied at the Drawing School of the Art Association of Turku in 1948-49 and in 1954-55. He first exhibited in Turku in 1954 and had his first solo exhibition in Helsinki in 1959. Thereafter, he participated in numerous solo and group shows both in Finland and elsewhere throughout his career.
Salmi became known in the late 1950s as one of very few surrealists in Finnish art. He was considered a particularly skillful colonist.
...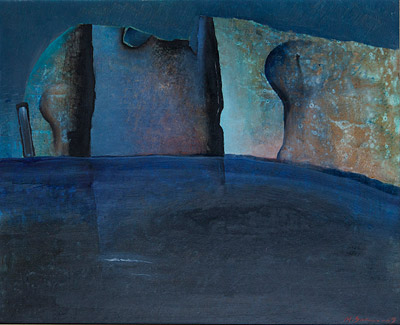 Ranta (The Beach) (1959)
by Max Salmi
Oil on canvas, 80 x 70 cm
TUM CD 049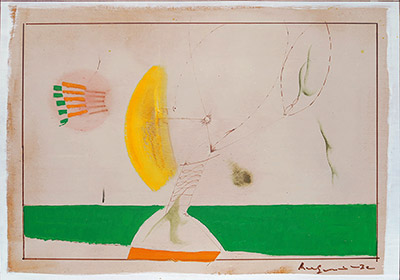 Radar(Tutka) (1972)
by Max Salmi
Oil on canvas, 65 x 85 cm
TUMCD050 BAMAKO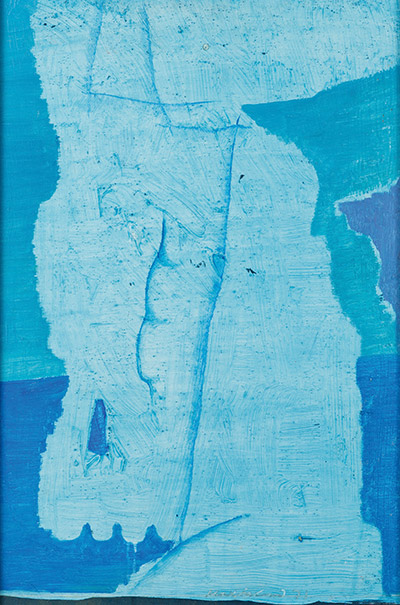 Sininen (1971)
Max Salmi (1931-95)
Öljy levylle, 62x41,5 cm
TUM-A CD 012